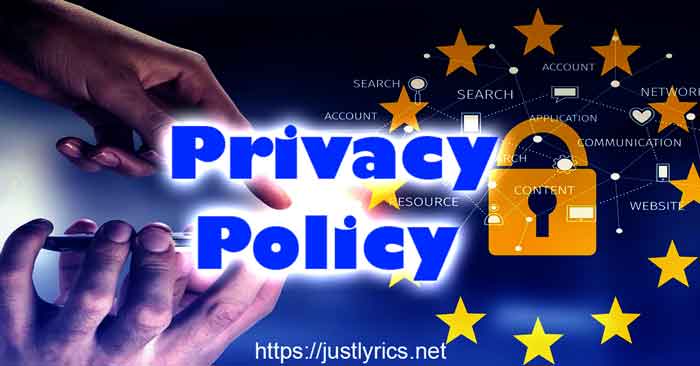 This privacy policy is about how the Just Lyrics website collects; and uses the information which is collected from visitors, members, users, etc. Whenever someone visits/ uses the Just Lyrics website (https://justlyrics.net). This privacy policy applies to the following people:-
Who posts the comment on the Just Lyrics website.
Someone who visits our website.
Someone who subscribes to a newsletter at Just Lyrics.
Any person who responds to a survey at Just Lyrics.
Someone who fills out any form.
Any person who contacts us.
However, Just Lyrics will collect personal identification information from Users as long as they voluntarily submit such information to the Just Lyrics website. Users have the right to refuse to provide personally identification information, except that is going to prevent them from engaging in Just Lyrics-related activities like registration or accessing some special features.
When Just Lyrics collect personal information?
Just Lyrics may collect non-personal identification or information about Users whenever they interact with our https://justlyrics.net. This interaction at Just Lyrics may be in the form of:-
Registration.
Comment.
Click on ad /ads
Post any article
Visiting the Just Lyrics
How Just Lyrics Collects Information?
Just Lyrics may collect your information by the following methods:-
Filling the Contact us form
Registering With us
Login at Just Lyrics
Visiting Just Lyrics (https://justlyrics.net)
Clicking on an ad displaying on Just Lyrics
What information May Just Lyrics collect?
Just Lyrics may collect personal identification information from Users in a sort of ways, including, but not limited to: –
Full Name
Email address
Contact Number
Address
About You
IP address
Geographical location
Browser name
What information do we (Just Lyrics) never ask?
Following pieces of information we never ask at Just Lyrics:-
Aadhaar Number
Voter Identity
Driving Licence
Any payment
Any OTP related to financial transactions.
Just Lyrics strongly directs users to never fill in such detail. If anyone found such activities on the Just Lyrics website then please contact us immediately.
Why Just Lyrics Collect information from you?
There are many reasons to collect information from users/visitors by Just Lyrics. The main reasons are as given below:-
1. To improve user's experience
2. To identify genuine users
4. For the improvement of customer services
3. To Contact back to the user/visitor with solutions related to his/her query/problem.
4. For improvement in the Just Lyrics Website services.
5. To send periodic emails to subscribers.
How Just Lyrics protect your information?
At the current time, nobody can give complete surety of personal/non-personal data protection. Just Lyrics Stores your data in databases and uses processing practices and security measures to guard against unauthorized access, disclosure, alteration, or destruction of your personal information, username, password, transaction information, and data stored on our Site. Just Lyrics also uses encoding methods to protect delicate data like passwords.
Sharing your personal information
Just Lyrics will bound to share your personal information if:-
1. Your information is demanded by the Law of any country.
2. You have violated any Law.
3. Your information is required or demanded by the advertiser whose ads you are clicking.
4. On-demand by any Government/private organization with appropriate permission from any Central/State official.
5. With you whenever you require.
What rights do you have over your data at Just Lyrics?
If you have an account on Just Lyrics or have left comments, you can request to receive the personal data we have about you, including any data you have provided to us. You can also request that we erase any personal data we have related to you. This does not include any data we are bounded to keep for administrative, legal, or security purpose.
Your acceptance on the policy terms of Just Lyrics
By using https://justlyrics.net, will be considered that you completely agree with this Privacy Policy. If you are doing not comply with this policy, please don't use  Just Lyrics (https://justlyrics.net).
Changes to the present privacy policy-related rights
Just Lyrics has the discretion to update this privacy policy at any time without any prior notification. So you are advised to read time to time privacy policy of Just Lyrics. By using Just Lyrics it will be considered that You acknowledge and agree that it's your responsibility to review this privacy policy periodically and become conscious of modifications.
Contacting us
If you have any questions related to this Privacy Policy, the practices of this site, or your dealings with this site, please contact us at: co*****@ju********.net or by filling out the form.
You may also read:-